A word from the President
Our very first seed was sown in October 2006. It was then a question of carrying a programme of 70 ha of sweet corn.
We have come a long way since then!
Today we grow sweetcorn, butternut squash, green beans, a wide range of chillies and baby corn, products for the UK and European markets. We supply the Great Britain through our partner Barfoots of Botley Ltd.
We also cultivate carrots and onions for the Senegalese and sub-regional markets. The area sowns annually exceed 2,000 ha.
We also produce animal feed.
Our farms are located around Saint-Louis in northern Senegal. We benefit from optimal climatic conditions, favourable to a production twelve months out of twelve. We have abundant water resources from the Senegal River. 
Efficient maritime logistics from the port of Dakar allows us to reach European ports in 6 days. 
Our business is fresh; our products do not undergo any transformation. Our objective is to satisfy our customers with the Premium quality of our products: great freshness, better taste qualities and meeting the most stringent of food safety and traceability requirements.
Our vocation is to be a socially responsible company integrated into the economic, social and environmental fabric of Senegal.
We are certified Global Gap, Smeta, BRC.
SCL is a team. Many of us have been trained, grown and developed within the company.
A success that is limited to quantifiable economic indicators alone will not satisfy us. Only a long-term success, integrating safety, ethics, compliance with legislation, the recognition of our products for their quality, the protection of our environment, the well-being of our workers and populations, will give us satisfaction and pride.
Chairman and CEO Michael LAURENT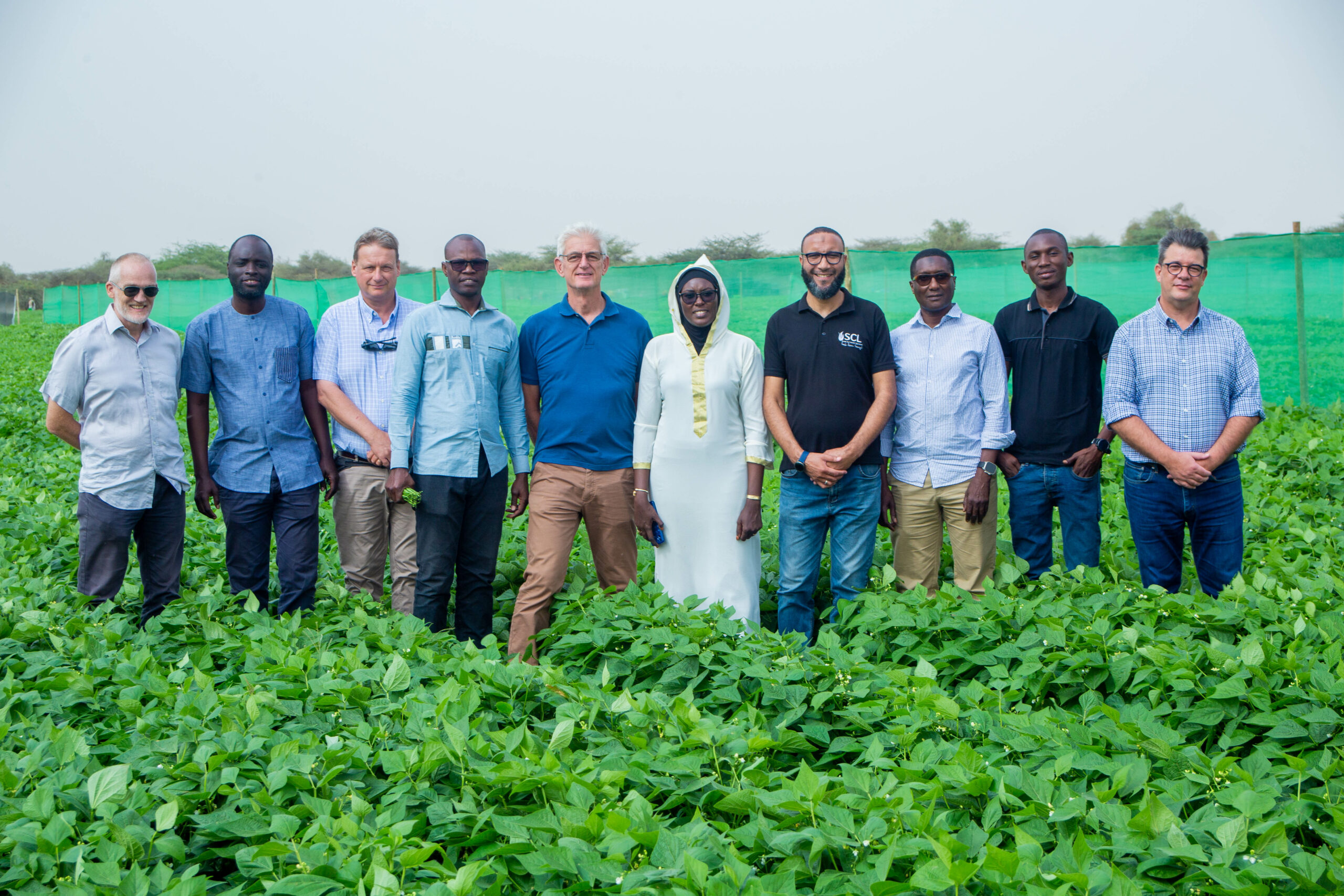 From left to right Harold LEVILAIN (SAVOIGNE Site Director) Dr. Racine Sow (Chief Financial Officer), Benoit FERON (NGALAM Site Director), Ahmed Aidara MBENGUE (Packaging Director), Michael LAURENT (Chairman and CEO), Khadidjatou NAEL THIAM (Director of Human Resources) Moulay Ahmed ABDELLAOUI (DIAMA Site Director), Doudou TALL (Production Planning and Control Director) Papa Ibrahima FAYE (Purchasing, Logistics and Stocks Director), and Patrick GRANDCOLAS (General Secretary)
CSR
Medical acts performed in 2022
Medical procedures for people not working for SCL